Galatron Plast, based in Castiglione delle Stiviere (MN), Italy, was founded more than 40 years ago. Today, like yesterday, the company is recognized as a historical leader in offering innovative solutions for mixing cartridges, that is, for those products that regulate water flows and flows and are able to mix them.
Galatron Plast is an historical and dynamic company that identifies its strategic objective in the quality of its products and in the ability to satisfy the requests and needs of each customer.
C3 energy
and water saving
Taking these references into account, product innovation is constantly sought by developing solutions that meet the requirements of the standards for contact with drinking water and the needs of energy saving (C3 Energy saving) and water saving, (C2 water saving) , to meet the most current ecological and environmental requirements.
Passion and
Professionalism
Galatron Plast is a company that believes in the made in Italy product: to this end it acts with passion and professionalism in the creation of quality products which, with the help of the most modern and efficient automated systems, are 100% controlled, verifying the compliance with the technical and functional characteristics.
96% alumina powder is used, certifying its authenticity, to obtain Italian ceramics, which are the most critical element for the duration and correct functioning of the entire cartridge. In order to support its brand and support the logistical aspects of its customers, Galatron Plast Group plans to send the product to customers in a customized packaging.
Our customers are present in 44 Countries around the world
Galatron Plast produces and develops new products for market demands, in response to innovative ideas. The engineering team of Castiglione delle Stiviere (MN) is the engine of product innovation which, thanks to the interaction with customers, designs and develops tailor-made solutions to meet the multiple demands of the market by offering, today as in the past, the products of the future.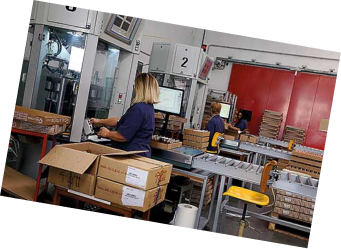 Made in Italy quaity, service and costumer's satisfaction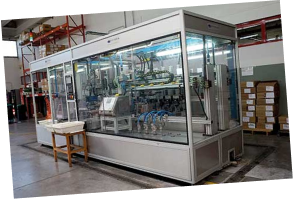 The in-depth knowledge of the various components necessary for the functioning of the "taps" such as ceramic cartridges, diverters, headworks, thermostats, flexible hoses and showers allows us to be recognized by all the tap manufacturers in the world as one of their main suppliers. Quality, Made in Italy, service and customer satisfaction are the main strengths of Galatron Plast Group. The company's products are presented with renewed passion and pride through the pages of this catalog. They are characterized by quality and functionality, by technical characteristics, guaranteed by qualified personnel, and by certifications issued by specialized international standards institutes.